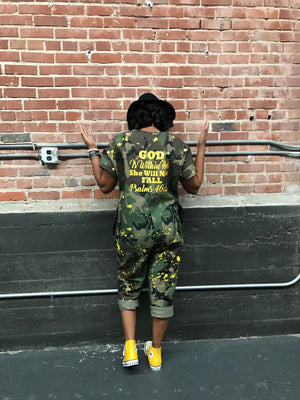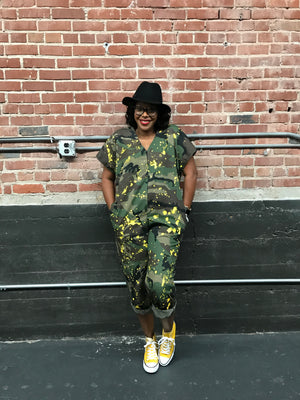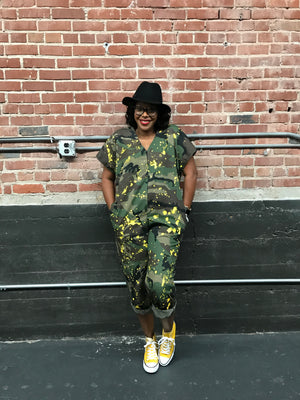 The "No Fear" Romper
This Camouflage romper is a statement piece within itself! They're not much more that will be needed to add to the look. The styling options are endless! The romper can be styled with a more "kick back" look with some chucks or you can style it as a "Showstopper" with some bad boots or pumps.
Paint and a statement on the back is an ADD-ON option. Either way, it will definitely stop a show. 
The length of the romper is determine by your measurements. Please schedule a consultations AFTER purchase by emailing info@designsbyestell.com with your order number.
Model is wearing a MEDIUM with length adjustments.
Please allow 30 business days for this item to be complete. Also please be advised due to Covid-19, there is an additional delay in fabric shipments. This item can't be rushed, no exceptions!